A SUSTAINABLE FUTURE
Existing in balance
Sir Richard Branson
Prioritising People and the Planet
The charismatic British business tycoon and multi-billionaire Sir Richard Branson was an entrepreneur from the moment he left school at 16 years-old. Rather than continue down the conventional path of formal education, Branson launched The Student magazine in 1966 to address world issues of the day. It was a short-lived first foray into publishing that was replaced by a mail-order record business advertised within the magazine, which became Virgin Records.
Branson founded the Virgin Group in 1970 and since then the magnate has launched over 400 companies under the Virgin brand, covering everything from underwear to space exploration with Virgin Galactic.
Sustainability and safeguarding our planet for future generations is now at the core of Branson's life. He explains to Nick Rice how his focus is now on some of the major issues facing the world, including conflict resolution and human rights concerns, tackling the climate crisis and conserving the oceans.
The renewable energy industry is worth billions and growing exponentially, but what are some of the major challenges that remain?
The biggest challenges right now are to show why investing in renewables is just good sense. I believe clean electricity will continue to grow at a fast pace! In the coming years, we'll see further advances in energy storage and clean fuels too.
In the Caribbean, I was part of the launch of a remarkable project called the 'Caribbean Climate-Smart Accelerator'. This accelerator has created an unprecedented private - public coalition, which includes 26 countries and over 40 private sector partners, which will implement climate solutions across the Caribbean. Our hope is that the Caribbean can become a clean energy beacon for the world.
Is the Paris agreement and achieving carbon neutrality by 2050 realistic? Are you optimistic?
I'm a natural optimist. But it's also important to protect the downside. I agree with many others that meeting climate targets is possible. But it cannot be done without continued and concerted action from everybody. The momentum is there and we must, for the sake of this generation and the ones to come, make sure the planet is a cleaner and safer place to live.
"For climate action, Tim Flannery's book, The Weather Makers, had a huge impact on me"
The Virgin Hyperloop is set be a fixed part of future transportation and it will be carbon neutral – please tell us about DP World Cargo Speed and how you became involved in this sector?
In 2017, I visited the 'DevLoop' Virgin Hyperloop test site near Las Vegas. They were testing their new high speed system in a half-kilometre long tube and they showed me the vision of how vehicles would travel at great speeds through the vacuum created inside.
It was clear to me right then that I was looking at the future. As well as being a new, fast, comfortable and efficient way to transport people, Virgin Hyperloop technology has great potential to move goods. At the time the team were also developing a system to move goods fast and efficiently. Early in 2018, together with our partners at DP World, we announced the formation of our cargo speed division. It will use our technology to transform the logistics industry for good.
How does Virgin Green Fund work?
We set up Virgin Green fund way back in 2007. Originally, the focus was to invest in clean fuels, but then it expanded into clean-tech more broadly. We made a number of investments across solar, alternative fuels, energy efficiency and water technology – some of which we still own.
I think clean investment is in a different place now. Today, the space is opening up. Right now, we're growing our investments in clean energy in the Americas and the Caribbean through our investment in BMR Energy.
I'm also delighted to be in good company with Breakthrough Energy Ventures, the billion-dollar clean-tech venture fund led by Bill Gates, who are friends with Mission Innovation – a pledge of more than 20 countries to double their clean-tech R&D funding over five years.
Do you recall the time when you and Virgin decided to make an impact in the sustainability sector and what actually triggered it?
I've always been passionate about conservation, about people and about the Earth. Back in the early days of Virgin we were all hippies, and we were all conscious about the world we lived in. We protested against the Vietnam War in London, we talked about animal poaching in Student magazine, my first venture, and so much more.
I've been a proud conservationist my whole life, we have a number of properties in South Africa which support the country's wildlife. Necker Island has a beautiful reef around it and we've reintroduced many species of bird, like the flamingo flock that's part of the family.
It would be fair to say that sustainable investments and business decisions have always been at the centre of what we do here at Virgin.
For climate action, Tim Flannery's book, 'The Weather Makers' had a huge impact on me, as did sitting down with Al Gore in 2006 to have an eye-opening chat about climate change.
Virgin does a vast amount across overlapping sectors for the environment – what are some of the projects or successes that you are most proud of?
Virgin Atlantic has done an outstanding job cutting their emissions. Aviation is a very tough sector and today it is still entirely dependent on jet fuel made from oil. Even in those conditions, Virgin Atlantic and their 'Change is in the Air' department have continued to see carbon reductions year on year.
In total, they have reduced total aircraft emissions by 24 per cent since 2007. This is due to a multibillion dollar fleet renewal programme, switching from four engine aircraft to more fuel-efficient two engine aircraft and also small operational changes which can make a big difference – like single engine taxiing, real-time weather technology to help pilots make smarter route choices, and rigorous weight management of all products on the aircraft.
I'm excited by what the future might hold in high speed journeys on land, and clean technologies that will propel long-haul flight into the 21st century.
"I think as people start to realise that their own businesses are at threat if they don't start to really lead in the renewables space, then you'll see even more companies taking serious action."
From an environmental standpoint – what do you see as the most significant obstacles to growing the renewable energy industry?
Many people in the businesses and industries of today are starting to realise that this is the way the world is moving, and that there are lots of opportunities for businesses to thrive as the sector grows.
Equally, I think as people start to realise that their own businesses are at threat if they don't start to really lead in the renewables space, then you'll see even more companies taking serious action.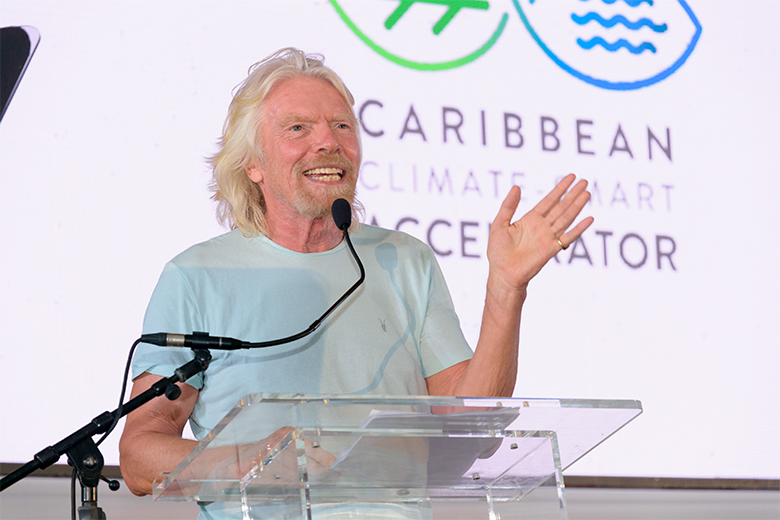 What do you identify as some of the key strategies for the successful adoption of renewable energy sources?
First, put up the money – renewables cost more up front, but they're cheaper over their lifetime. Second, it's as important to understand the technologies and the teams as much as the term sheet and transaction details.
Third, ask good questions – remember that just because a business is renewable does not guarantee it is a good business. Fourth, I think we all need to continue to remember, recognise and realise the opportunities for all, from people, to governments, to the banks.
What happens to the giants of the fossil fuel industry such as Shell and BP et al, with the gradual but inevitable global transition to renewable energy sources?
All large companies today have two basic choices: either figure out how to evolve into something that's compatible with a fair and just society or be ready to be replaced by a business that already has. If you're still investing in irresponsible and unsustainable things these days, you won't be investing in them for very long.
Virgin is a vast and influential network of businesses – how do you manage the entire company's own strategies for the use of renewable energy?
Each Virgin business has their own teams working on these goals. They're supported by a great team in our family office Virgin Management, which work with the wonderful staff in each of the businesses on how they can cut greenhouse gas emissions to zero, adopt renewable energy and also use energy and resources more wisely and positively.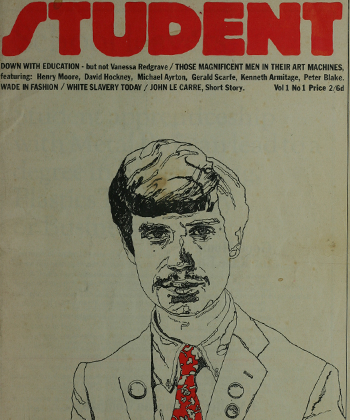 "Many of us have worked hard to make the most of every moment, and do want to leave this world in a better state than we found it."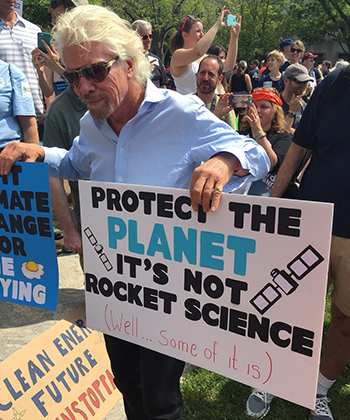 Plastic Pollution is an ever more pressing blight on the planet, with some recent projections stating that at current rates of plastic dumping, the oceans will contain more plastic than fish by 2050. Do you ever experience first-hand evidence of the vast amount of plastic in the ocean, and what will it take to stem this awful plastic plague?
A lot of work will be needed from people around the world to protect and restore the ocean life that is contaminated by plastics, along with heavy metals and other nasties.
There is much restoration to be done, but first, we need to make sure we've stopped doing harm. We must use less plastic, it's almost impossible to cross or be in a part of the ocean and not see any man-made waste.
I know they're different in many ways, but I think plastic in the ocean and greenhouse warming is similar in the order for responses. We must find alternatives; much like we have with energy efficiency and renewables.
More should be done to encourage people to come up with ways to clean up the excess pollution. This means going beyond net zero, and starting to draw down greenhouse gases from the atmosphere and sequester them.
The shipping industry remains outside any international agreement to limit its emissions, yet 90 per cent of almost everything is transported by ship at some point. A decarbonised shipping sector is vital for a low-carbon economy – how can the industry be steered towards profitable decarbonisation?
A combined effort is needed to reduce, remove and protect. As of April 2018, the International Maritime Organization (IMO) established a global agreement to limit greenhouse gas emissions from shipping to 50 per cent of 2008 levels by 2050.
As work by Carbon War Room has demonstrated, there are clear steps that need to be taken today by all stakeholders. Ship-owners need to begin planning to make low-carbon retrofits to vessels, like preparing them for zero-carbon fuels.
Financiers need to be assessing and managing climate risks with their clients. Charterers need to be disclosing and managing their CO2 footprint to keep it in line with the IMO's climate agreement.
Our Virgin Voyages cruise ships promise to be the greenest ships on the ocean when they're launched and have recently committed to removing all single use plastic on all of their ships. This represents an epic sea change for the industry.
And finally, does anything keep you up at night and what are your own personal goals for the near future?
Going into space. I'm making sure I'm fit and ready. I could never have imagined that when I started Virgin we would one day be going into space. I still pinch myself when I think about how far we've come.
I hope that in the coming years we'll continue to see advances in looking to the planets and gaining new perspectives on this one. Hopefully we'll be giving people a taste of space soon with Virgin Galactic too.
There are also so many exciting businesses making huge leaps of progress across the Virgin Group right now that it's so hard to pick. As well as Virgin Galactic, Virgin Orbit will be launching small satellites into space which has a huge potential to change people's lives for the better by improving access to data around the world.
Seeing Virgin Hyperloop's test track brought home how it really will make journey's fast and effortless and has the potential to eliminate the barriers of distance and time. I think my generation has been particularly lucky, and that for all life's challenges, many of us have worked hard to make the most of every moment, and do want to leave this world in a better state than we found it.
If we can make sure that our children, grandchildren and many generations to come, around the world, enjoy that privilege, then that's not a bad goal if you ask me.