A SUSTAINABLE FUTURE
Existing in Balance
Marisa Drew
A Meaningful Impact
Marisa Drew is a respected leader in the global finance sector and is widely recognised as one of the 50 most powerful women in international business. Working across multiple global client constituencies, Drew is a vital lynchpin in the development of impact investing and sustainable finance. As CEO of the Impact Advisory and Finance Department at Credit Suisse – the global financial services company with over 45,000 employees in 50+ countries – Drew oversees investing on behalf of the bank's private wealth, institutional and corporate clients.
With the enormous wealth that the corporate and institutional world can provide, achieving the United Nation's Sustainable Development Goals appears more realistic. Investment from the private sector may be a lifeline for the Sustainable Economy and the monumental environmental and social challenges facing humanity. Nick Rice meets Marisa Drew to discuss how impact investing might help save the planet.
You have been instrumental in the Impact Investing sector for many years now – how has it changed?
Impact investing has moved from a little known 'fringe' concept on the edges of the financial community championed by a handful of small investors and fund managers, to a notion that is starting to be embraced widely by academia, the media, regulators, government actors and most importantly, the institutional investment community who look after multiple billions of dollars of capital. The capital flowing from impact investors tracks this enthusiasm – by one account, this market now stands at $500 billion, which implies a four-year growth rate of over 800 per cent using the same source.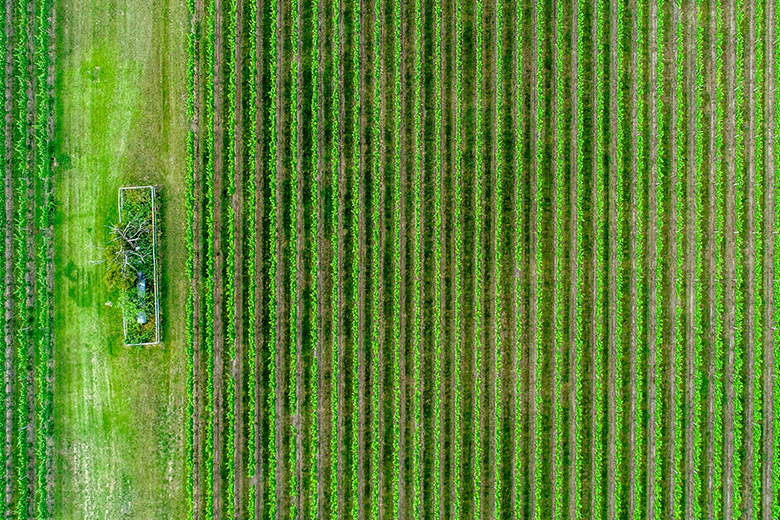 "The convergence of purpose and profit through impact investing is just 'smart investing' and the private sector has a meaningful role to play."
That's encouraging to hear, as Impact Investing is more crucial than ever before, right?
Impact investing, i.e. making investments that generate a financial return while also seeking to create a defined positive environmental or social impact, is certainly a critical piece of the equation. It is now well understood that governments and the non-profit sector are limited in their aggregate capacity to raise the funding required to tackle such pressing environmental issues such as CO2 emissions, the loss of biodiversity, the acidification of our oceans, deforestation and the proliferation of plastic waste. At the same time, the idea is also beginning to be broadly adopted by the investment community that deploying capital in these areas can and will pay dividends in the form of either commercial returns, devastating cost avoidance or both; therefore, the convergence of purpose and profit through impact investing is just 'smart investing' and the private sector has a meaningful role to play.
You must find that different global regions have a very different understanding and history with sustainable investing?
The level of development and client understanding of the impact investing space is quite different depending on which geography you are in. I think of Switzerland as being one of the leading edges, and the Nordic region too… sustainability has long been a part of their dialogue and investing habits. Whereas if you go to Asia, we're in very early days, which makes it interesting and complex, but with lots of opportunity.
The Credit Suisse DNA, in the overall impact space, is actually almost 17 years old, so it certainly pre-dates the formalisation of this department. We began to offer social and green investment alternatives well before the term "impact investing" existed. Fifteen years ago, we co-founded arguably one of the first impact fund managers that ever existed – a group based out of Zürich called 'ResponsAbility'. That was quite novel in the day. Also, in and around that time we created one of the first bespoke Credit Suisse impact investing structures focussed on financial inclusion.
"The fashion industry alone uses more energy than aviation and shipping combined and it is the world's second largest carbon emitter."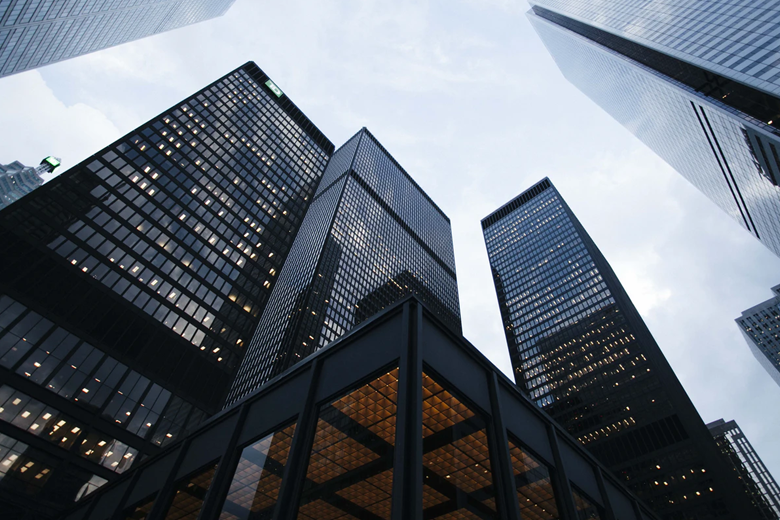 Why is the impact investing space only gaining some momentum now – why has it taken so long to develop?
There are two seminal events in my mind that have galvanised global attention and action over the last several years: The Paris Climate Accord agreement and the launch of the UN Sustainable Development Goals. Prior to these, the concept of impact investing existed, but I would have characterised it as being more on the fringe. There were certainly socially and environmentally-minded investors looking to try to do good with their money but it was really on the outer edge of what I would call generally adopted investing themes and it was very much something that was largely confined to individuals investing in relatively small sizes. You didn't have large institutional investor participation in any material way.
Focusing on the luxury sector, specifically the growth of so-called 'sustainable luxury' in the last decade, is there any crossover or collaboration between Impact Investing and the luxury sector?
What we know is that the fashion industry alone uses more energy than aviation and shipping combined and it is the world's second largest carbon emitter, accounting for 10 per cent of global carbon emissions. It is also the second largest polluter of the world's freshwater resources. At the same time that we have these sobering facts weighing on investor's minds, we have witnessed the emergence of the 'Millennial' generation as activist consumers and increasingly as impact investors. This generation stands to inherit trillions of dollars in wealth in the coming few decades and this same generation indicates that their propensity to invest for impact is greater than any generation preceding them. In a recent survey, over 85 per cent of Credit Suisse's nextgen clients polled are either highly interested in, or are already making, impact investments. Today, Millennials and Gen Z accounted for 47 per cent of luxury goods purchases in 2018. It is estimated that they will represent 55 per cent of the 2025 market and contribute to 130 per cent of the sector's growth during this period. This generation demands more already from the companies they patronise with their consumer wallet, and they will do the same with their investments as they begin to grow their own wealth or inherit.
"The amount of clothing bought has doubled in the last 15 years, with the average person owning 60 per cent more clothing items in 2014 versus 2000, but wearing them for only half as long."
Have you noticed an evolution in the concept of luxury? For example, the move away from conspicuously accruing material objects toward the experiential economy; luxury consumed and expressed in experiences rather than products.
We have indeed witnessed a sea change in consumer attitudes to luxury and consumption, which in some cases go hand in hand. Again, using the clothing sector as an example, because of the phenomenon of fast fashion and the convenience and ease of online shopping, the amount of clothing bought has doubled in the last 15 years, with the average person owning 60 per cent more clothing items in 2014 versus 2000, but wearing them for only half as long. I believe that many consumers have become uncomfortable with these statistics and the excess they point to. It is estimated that more than half of fast fashion production is disposed of in under one year with less than 1 per cent of materials being recycled. In response, we are beginning to see a mind-set shift with an emerging consumer demographic dubbed 'Generation Less' – not bounded by age or gender, this consumer group focusses on buying less but buying better, quality over quantity, and with a strong consideration for the environmental and social footprint of their goods and services. 'Less is more' ideals factor into the acquisition of fewer physical goods, replacing them with a desire for rich experiences, again with an eye on the environment – the exponential growth in eco-tourism over the past decade is a demonstration of the 'new' luxury economy.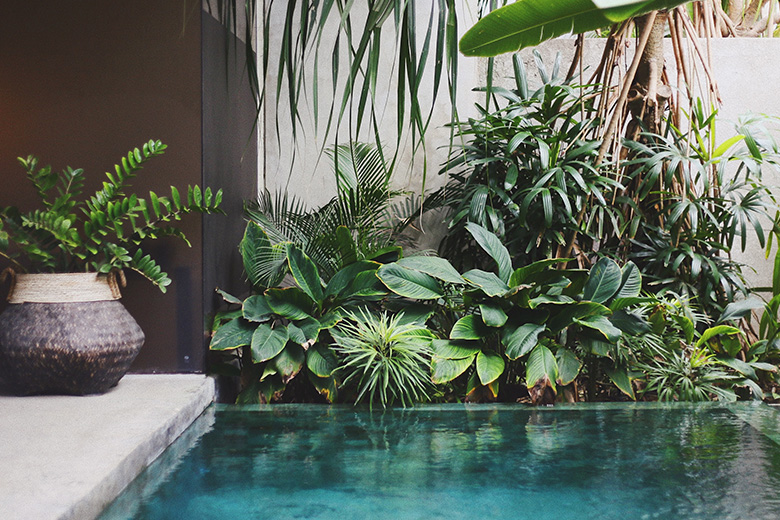 Considering how influential the luxury sector is, do you believe it is incumbent upon the industry to better integrate sustainability into core business strategy, products, and operations, to help drive environmental and social progress?
Not only is it incumbent on the industry to do this, it is a necessity… why? Not because it is a lofty goal, but because it is a business imperative. A recent study found that buyers for 80 department stores were expected to double their total spend on sustainable products in the next five years with 25 per cent having removed at least one brand due to sustainability concerns. If a company does not have an answer for its environmental footprint and product line, they genuinely will risk their license to operate.
Can sustainability and luxury go hand in hand?
'Generation Less' is a clear indicator of a brewing sustainability trend, if not a movement, and the greatest beneficiary should be the luxury sector. If a brand can demonstrate the quality and care that went into the production of its goods and the product longevity this creates – alongside, of course, an authentic narrative about its environmental and social policies, then it will play right into this demographics' sensibilities, which wants to buy fewer higher quality items that will be used over and over. My belief is that this will also create an ability for the sustainably focused luxury brands to take market share from what will likely be an inevitable decline of fast fashion. Luxury has a long heritage of goods that are made to last – think of how many brands promote the idea of passing a well-loved item to a future generation... for example a Patek Philippe watch or a Chanel handbag.
How can luxury companies use their core business strategies to contribute a positive impact?
The cases are too numerous to count but the use of recycled materials that repurpose waste is a good example of a positive environmental impact. Whether it be using ocean plastic in designer shoes and outerwear, such as Adidas and Moncler, or spinning man-made silk from citrus by-products like Ferragamo, the recycled materials and processes they use do not compromise on quality or performance in the final goods, and in some cases, have been patented to create a form of IP unique to that brand. Equally powerful are the companies who are helping to extend the life of their garments, which reduces waste and reinforces their brand ethos – the best-selling campaign in Patagonia's history – 'Don't buy this jacket' – was targeting a reduction in consumer purchases on Black Friday. The brand loyalty it created by offering to repair versus replace, was priceless. Stella McCartney introduced a differentiated 'Clevercare' labelling system to help consumers prolong the life of her clothing through mindful care. Each of these examples are sustainable business lines and initiatives that have been successfully incorporated into the company's mission, product positioning, and/or branding message.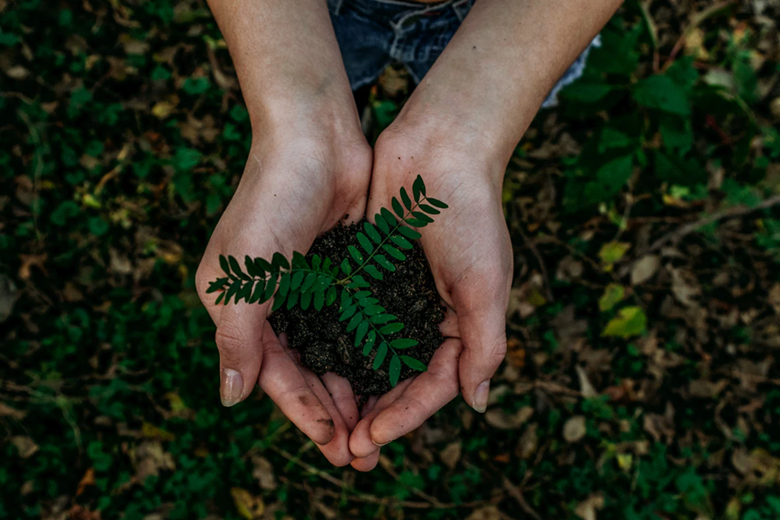 "Recycling, reuse and repair in a closed loop system, versus the linear model of produce, consume and dispose, is a key topic for impact investors."
Can the fashion industry really ever class itself as sustainable, since it's always about consumption?
Virtually all industries and businesses depend on consumption and sales. In most places in the world individuals consume far more of all types of goods than is needed for survival – whether it be food, clothing, consumer products, energy, etc., so it's hard to single out fashion as an industry that cannot be rehabilitated for that reason. The issue with the fashion industry, as evidenced by some of the statistics I provided earlier, is its very poor historical environmental track record, and in many cases, its labour practices, resulting in a poor social impact record as well.
In more recent times, fast fashion has also contributed to an extraordinary ramp up in waste, but then industries like agriculture also produce unacceptable levels of waste – in the US alone, 40 per cent of produce production goes to waste – therefore, rather than making judgement calls on a given industry, I prefer to focus on the ability, willingness, and steps taken by companies and the industry as a whole, to make a sustainable transition. There is absolutely no question that the fashion industry can operate in a more sustainable way than it does today and this will have a materially positive impact on the planet. We are seeing a recognition of this across the industry's leadership and a growing wave of companies joining the sustainable transition journey.
"I remain an optimist and believe in the power of human ingenuity to solve the world's greatest challenges."
The Circular Economy is often cited as a model which all industries should adopt in order to restore what is left of the biosphere and avoid irreversible climate catastrophe on a global scale. Has the circular economy entered into your work with impact investing?
It certainly has – the notion of reducing or ultimately eliminating waste by recycling, reuse and repair in a closed loop system, versus the linear model of produce, consume and dispose, is a key topic for impact investors. There is a strong desire on the part of the impact community to back circular economy businesses in the belief that the economic returns from these businesses will outperform other investments over time and the environmental returns are essentially infinite if they help save the planet.
A good example of this 'new breed' of circular economy company is the clothing and accessories brand Ecoalf, which repurposes many types of ocean waste from fishing nets, plastic bottles, tyres and even coffee grounds, into fashionable products for the nextgen conscious consumer. Coming from the fashion industry, this entrepreneurial company believes that it can make a positive impact on ocean health without compromising on style or price.
What do you think about a standardised supply chain measurement tool, so garment tags can inform shoppers about their purchases' social and environmental effects?
While I love the goal of providing more transparency to the consumer, I believe it is challenging today, mostly because of lack of quality data and mechanisms to get to the ultimate source of many supply chains. That said, using blockchain technology coupled with machine learning, I'm confident we can get to a place where it's possible to trace goods to source level and genuinely understand their environmental and social footprints.
There are many exciting sustainable supply chain initiatives underway today, including a venture between Stella McCartney and Google for the tracing of selected textiles (cotton and viscose) as well as other projects outside the fashion industry, which could be applied to clothing once the technology is more developed. This is an exciting field of study which will ultimately allow consumers to make better informed decisions about the companies and brands they choose to patronise and which should also accelerate a rehabilitation of unsustainable supply chains.
Can Sustainable Investing save us?
There are many who say that we are past the tipping point already, but I remain an optimist and believe in the power of human ingenuity to solve the world's greatest challenges – we've proven time and again that innovations created by man have achieved the seemingly impossible. That said, every day that goes by makes the climate change issues exponentially harder to tackle. Sustainable investing has an enormous potential to be a very big part of the equation because most problems can be solved if enough capital is thrown at them… BUT, we need truly global coordination across the public and private sectors, including business, governments, civil society and the NGO community to all come together and work in concert with financial investors. Sustainable investors in isolation cannot solve climate change if policy makers are not aligned with regulatory incentives and disincentives, or if for example, the developed world managed to curtail greenhouse gases while the emerging markets keep on the current trajectory with their projected growth in emissions.
Finally, it's not all about what the luxury companies do, but also what we as consumers do too. Fashion designer Vivienne Westwood says customers must "buy less" and "choose well". Are you hopeful that how business is done will change… or is this insane metric of success that is perpetual growth going to be the end of us?
At the end of the day, businesses are in business to serve their customers and if the customer demands change, business must respond or perish. The requirement from consumers for the sector to evolve is unquestionably present and we are already seeing how business behaviour and models are responding. We see it in the hundreds of individual company sustainability initiatives and announcements – just google any leading brand alongside the word 'sustainability' – but we also see it as a collaborative effort within the industry. Just at the end of August, 32 fashion companies, including luxury leaders such as Chanel, Ralph Lauren and Kering, signed the Fashion Pact, an agreement to combat greenhouse gasses and push for sustainability across the sector.
As for the model of growth in consumption being the only defining metric of success, I would point to the recent IPO led by Credit Suisse of RealReal, the first 'previously-owned' clothing business to publicly list and a business model based solely on extending the life of luxury goods. It reported year-on-year revenue growth of more than 50 per cent in its first quarter as a public company and its stock rose 40 per cent on the first day of trading. This gives me hope that new models with sustainability at their core will attract and retain the loyalty of a new breed of conscious consumer, thus ensuring their – and our! – sustainable future.