TELLING STORIES
The essential role of new narratives in the modern luxury landscape
Isabelita Virtual
Independent Creative Director.
Isabel Martínez, is the award-winning advertising photographer and creative director behind the name: Isabelita Virtual. She launched the Instagram account @IsabelitaVirtual in 2011 (663k followers) and within a few years her account was cited by Instagram's Founder, Kevin Systrom, as being one of his top 3 favourites in fashion. A digital doyenne and gifted director, she has collaborated with top flight fashion houses such as Hermès, Dior, Tiffany & Co, Kenzo and Coach amongst many more. Isabelita speaks to The Harvest about the luxury world and her extraordinary journey so far.
With so many social media followers who are always hungry for new content, what strategies do you use to ensure you maintain your specific standards?
Probably my main mistake, or maybe not, has been not to have a strategy to feed the voracious appetite for content that all of us have. Although Instagram is an ephemeral medium, I have always chosen quality instead of quantity. Does this mean I'm not worried about numbers? Not at all, but my goal is not to have a massive bunch of people following my account but rather the ones that really connect with what I want to transmit my vision. I try to focus on what is really important for me to share. This is especially relevant since the appearance of the ubiquitous algorithms. Now people can't control what they are looking at, because there isn't a chronological feature anymore, but rather content based on how popular a photo or video is. So, I prefer to maintain a coherent tone of voice beyond the dictations of numbers.
Does the success of your creative output ever feel overwhelming?
Yes, especially in the beginning. When the figures went from hundreds of people to thousands, but still in that stage where you're still able to respond to comments, meet almost every one of them and create relationships, and then the feeling of surpassing myself for them – not for brands or possible collaborators. It was huge. I felt a great responsibility.
What do you do to keep your ideas fluid and fresh?
I try to get away a little and above all be very critical. Do not repeat trends, or myself, without losing my identity and I try to work with clients to arrive at places we did not expect.
Do you embrace certain habits or do you seek ways to keep your creative output unpredictable?
I have a method. First, the concept. Then, I spend hours until something which is really difficult to explain happens. The ideas that appear in the shower also happen but they are, without a doubt, part of a previous cooking process.
"The ideas that appear in the shower also happen but they are, without a doubt, part of a previous cooking process."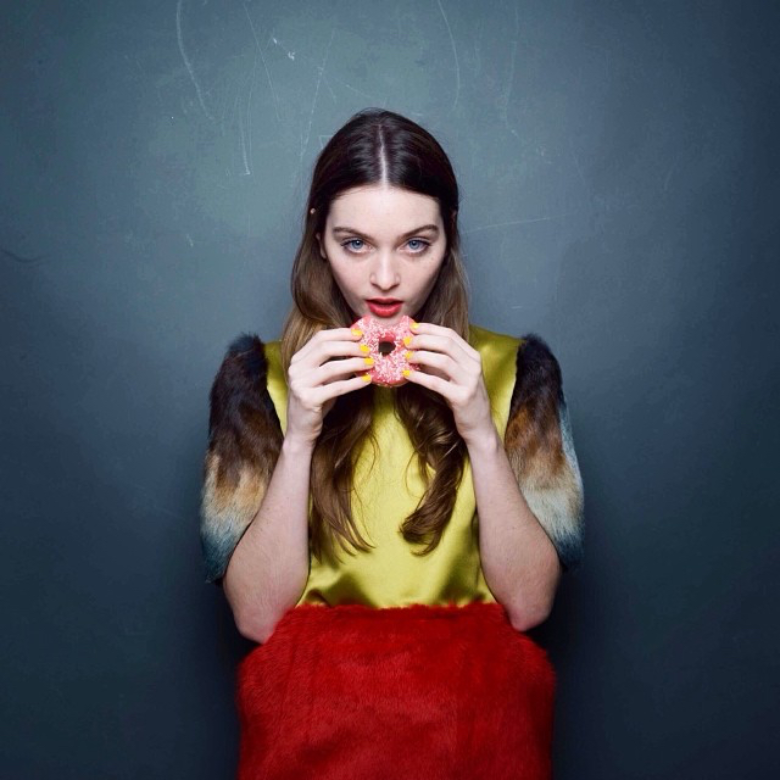 Who do you spend most of your time with?
Friends, family, my dog. The people at the creative agency, Usted. And characters from series… from the White Walkers to the psychopath Villanelle.
You've collaborated with many luxury brand giants – how do you approach each new brief?
I always approach with respect to the brand, with the will to contribute something that is relevant to them. For me and for the consumers… wanting to be coherent with their past and thinking about their future.
What does luxury mean to you?
It depends on the context. If you refer to luxury in the world of consumption, I associate it with something well-done, long-lasting and moving. Even a gastronomic experience can be memorable and last for years in your memory. Unfortunately, the way it is currently produced is almost impossible to find luxury without associating it with a high economic cost. Forty years ago, you could find suits made by tailors that responded to this description without necessarily being haute couture.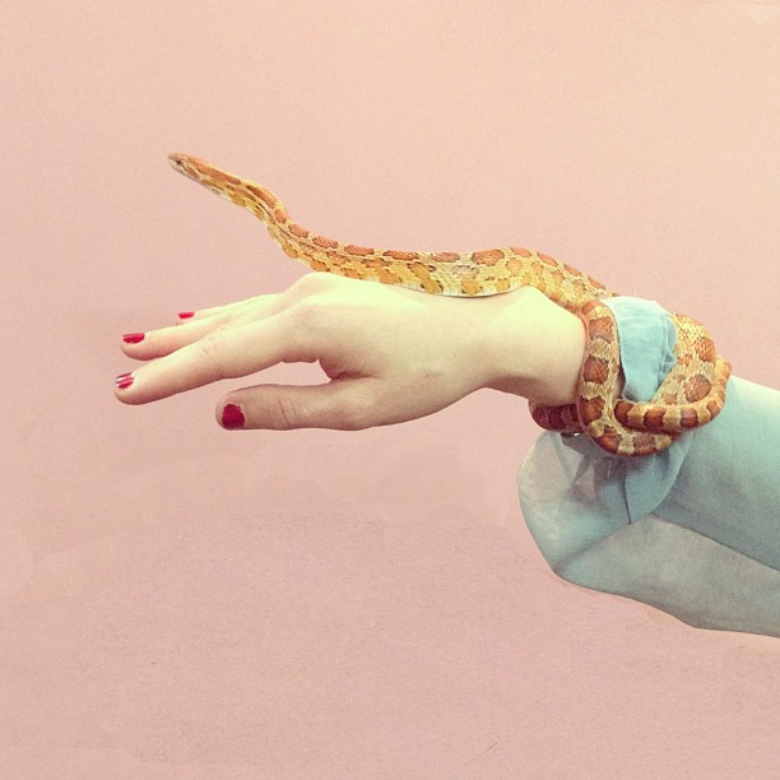 Exclusivity is not always synonymous with luxury, or, let me express it in another way, everything exclusive is expensive but not everything exclusive is luxury. In another context, luxury is time. Years ago, a friend from New York, the founder of a technology company, told me – in a few years, having the latest smartphone model will not be something that millionaires want. Do you know what they will have? Probably a simple mobile that they will use very little.
Today, there are mobile phones like Punkt, the ultimate minimalist dumb phone, that brings a few essential tools, like messaging and an alarm clock, so it's even easier to ditch your smartphone more often, or for good. Those of us who have to be connected all the time, we are slaves no matter how much our cage is made of gold.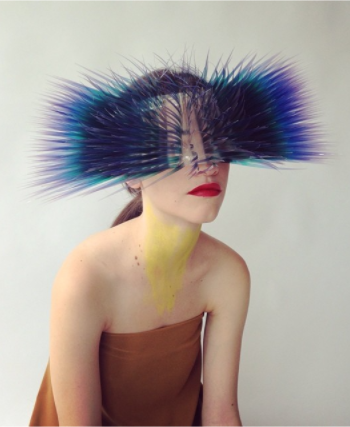 "I try to work with clients to arrive at places we did not expect."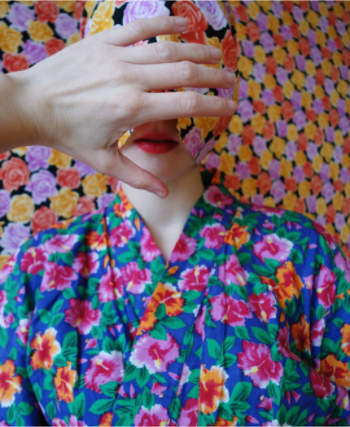 'Storytelling' has become a prominent feature of the current zeitgeist – every brand, artist, institution, company or country has a story. How do you decide how to tell each new story for yourself and for your partners/clients?
Looking for the truth. The more truth there is in the story the more credible and powerful it will be. Sometimes, clients prefer to invent stories rather than digging in their archives or in their reality because they think they are uninteresting. It doesn't always happen that you have good basic material, in that case, the stories must be consistent with the person, with the brand or with the product. It is true that in the world of luxury the stories behind the brands usually have a lot of glamour. It is not the same tone as the creation of Netflix, which is a great story, as that of Cartier or Chanel.
How much creative independence do the brands give you? Are you mainly free to interpret their values and corporate story or are you briefed to follow their specific requirements or guidelines?
When I worked in an agency, freedom was scarce. The reasons are mainly that, on the one hand, in large corporations the person who makes the deal makes decisions that go through a chain – in between fulfilling orders and transmitting messages the decision maker rarely talks with you one on one. On the other hand, in general they do not look for a style or a creative in particular, so freedom is a risk they do not want to run. That said, too much freedom is a problem. I want and I need them to trust me but this must be based on tangible needs and an objective to fulfil in terms of image.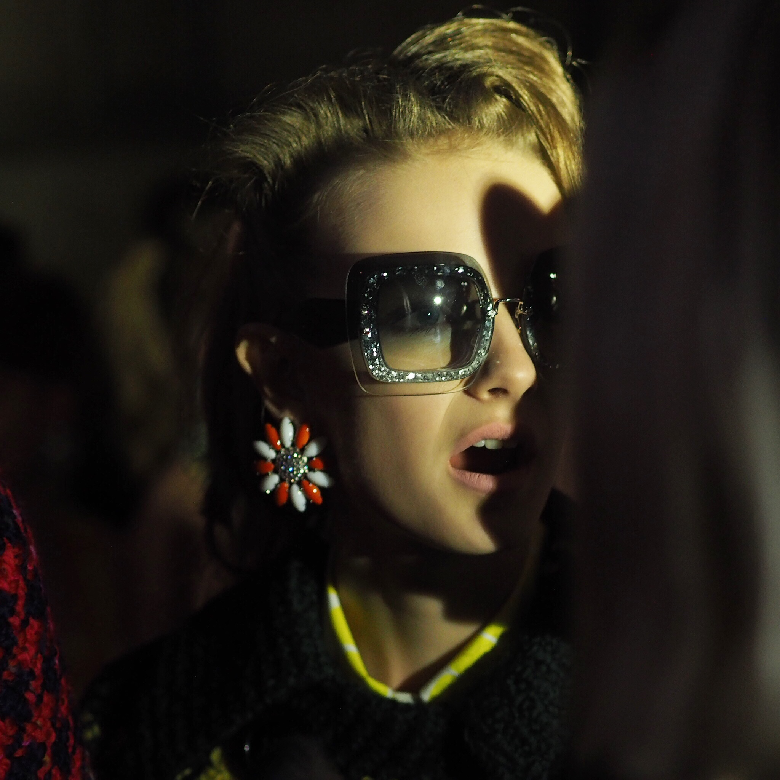 How important do you think it is for brands to work with independent artists/creators to reinforce their brand stories?
It is important because it brings them closer to their audiences, gives them an image and in some way, gives them an air of being patrons. If we investigate in some of these collaborations, the lack of economic reward is supplemented by "visibility" – an abstract term that does not feed the artists.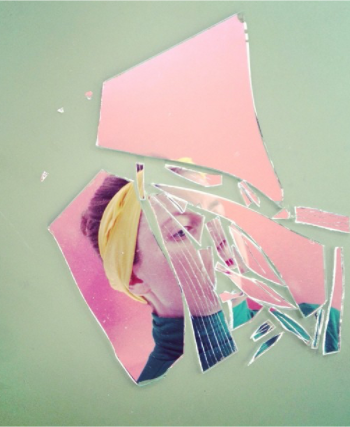 "Everything exclusive is expensive but not everything exclusive is luxury."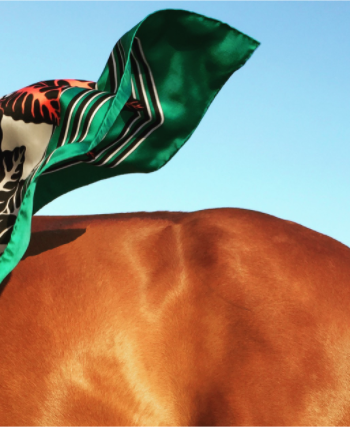 How do you describe your vision of fashion and how do you think it evolves?
Fashion is a broad term. Today, it has transcended clothing or accessories. Today, fashion is an Apple wearable or a restaurant in Barcelona with an instagrammable décor. I understand fashion as an expression of identity linked to aesthetics but also as a statement. There are brands that have a great symbolic charge. Burberry, Comme des Garçons, Off White or Fred Perry mean different things. The New York Times recently published an article talking about what it meant for bankers, CEOs and entrepreneurs to become fashionable, for example with the Patagonia vest, the outdoor clothing company. There is even an Instagram account called 'Midtown Uniform'.
How does it feel to have your Instagram account share top awards and recognition alongside the New York MET and the Los Angeles' LACMA museum?
I imagine being metaphorically between the two buildings, looking at them from below and thinking that they are giants and I am tiny, but if you change the point of view, you will see me simply by their side. It is an incredible honour that has given me many good things and has increased my demand. It has attracted new customers and made me feel more secure, able to expand the team and face challenges that I would not have contemplated before, such as making the largest installation in the world in Times Square.
"If you refer to luxury in the world of consumption, I associate it with something well-done, long-lasting and moving."
Do you have any preferred Instagram tools for your account such as Ask Me Anything (AMAs) Social Media Takeovers, Co-marketing etc.?
None in particular. Each one is useful depending on what you want to tell and how you tell it. For example, I collaborated with a brand of wallpaper celebrating its 40th anniversary. My idea was to make a paper with a plot formed by words. Inspired by a survey done by the British Council to find out what were the most beautiful words in English, I decided to use AMA and asked the followers what words were their favourite. It was a fun exercise and the results were unexpected.
What other tools do you often use to create a brand story?
Again, it depends on the idea. What is more and more necessary for me is to work with different teams for each project. From motion graphics to VR. That is to say, to use the tools that the means provides but also others so as to not put limits.
How important is it to disconnect from the constant wheel of content online and what do you do in your most treasured offline time?
It's a must for me. I try to travel, sleep well and have meals without the smartphone on the table.
What is your creative process to build a brand's imagery?
I need more than this page to explain it. Let me keep some info, it's always much more magical.
Do you have any rituals or steps to propel and feed your conceptual thinking and aesthetic sensibility?
As Diana Vreelands said, "The eye has to travel."
Do you get any sense of premonition about the themes and flavours that will draw your gaze next?
Yes. One word: Sustainability.
All photographies courtesy of Isabelita Virtual