TELLING STORIES
The essential role of new narratives in the modern luxury landscape
Thierry Consigny
Author and Advertising Figure
A renowned figure in the advertising industry, Thierry Consigny is the founder of Agence Saltimbanque. He is also a novelist, and this craft informs his ability to build stories for high-end brands, honing in on their roots, philosophy and their values. The message of Saltimbanque is that: "Art is what makes life more vibrant than art itself. What is true to life is true to a company, a brand, a product. Imagine Hermès without art, without its artistic collaborations, without the poetry which transcends its products and its know-how. A brand can be part of the beauty of the world and of the ecstasy of life, a brand can be a piece of art." Thierry talks to The Harvest about his long relationship with "luxury."
What makes something a luxury object, brand or experience?
There are two ways to answer that. A basic way and a personal way. Firstly, an object of luxury is an object that is made with rare materials, precious and good quality, and it must be made with craftsmanship.
Personally, an object of luxury is an object to which one is attached… like a baby to his blanket. It's an object of luxury if one is sad to lose it. It is the great ambition of luxury brands to not only create pretty objects, but also to come up with objects that have enough material quality and inspiration for people to create that attachment.
There's the riddle of the knife to understand luxury. In a family for several generations, the same knife has been broken and replaced several times – the handle and the blade. Is it the same knife? Materially it is not the same but what makes the identity of this knife is the attachment of the family.
I can give you two answers. Material – cheap leather to make a bag, for example. Secondly, the meaning of the object. Has the object been really thought about to fulfil the best possible function? Is the bag just pretty, or is it practical too? False luxury is poor material quality and bad concept/design.
"For an artist, it is interesting to channel inspiration into a daily object."
Art and brands have always been intertwined. For example, Yves San Laurent designed a dress inspired by a Mondrian painting in 1964 – how do you see the evolution of art & luxury?
I think it can produce very good things for artists and luxury and it can also produce lamentable things. The example of Mondrian and Yves San Laurent is successful because it made sense – especially because the design of the dress was very geometric, just like the design of Mondrian. It worked well aesthetically and artistically but even when it's very good, we must not forget that no collaboration of art and luxury has given major works of art. It remains a relatively commercial field. We must be modest when we talk about this subject. Art and luxury are not the same thing.
In the search for beauty and creativity, what differentiates an artist from a craftsman?
The concept of an artist has evolved in the history of art – he or she questions the world, while a craftsman of luxury makes objects that serve to create a desire for pleasure. The two worlds are very different, even contradictory, and therefore, even if this difference can create a tension that is very productive, it can also create misunderstandings.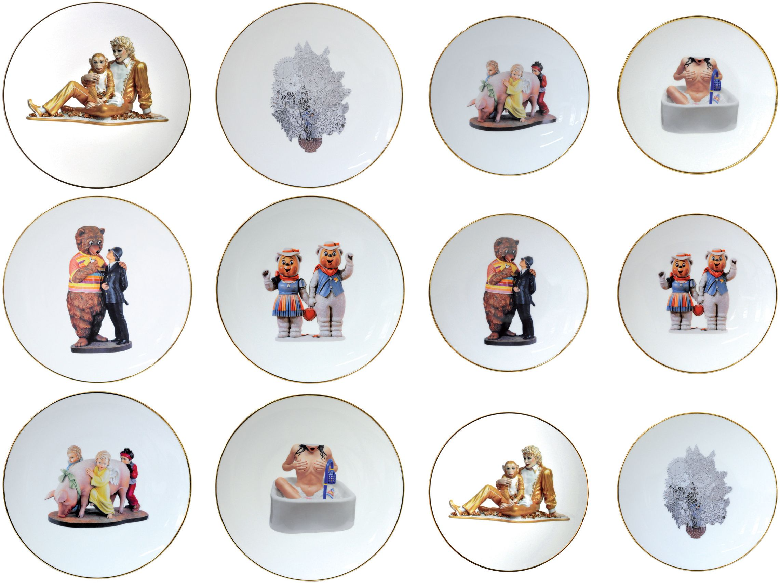 How do artists enrich a brand story?
There are three very different models. Distinction – there's separation between the brand and the artists and yet there is a collaboration. This is the model with the Cartier Foundation. When the President of Cartier created the Cartier Foundation it was to give prestige to the brand. To do that he said that the foundation must be itself very prestigious in its field and not turn into Cartier's showroom. No artist who exhibits at the Cartier Foundation will be able to make jewellery or advertising with Cartier and vice versa. It has been a successful model for the brand because the Cartier Foundation is very famous and it contributes to the prestige of the brand, even if there are never any actions together (brand + foundation).
Confusion – Chanel. Coco Chanel and Karl Lagerfeld considered themselves artists and considered the brand as a work of art… and a Chanel fashion show as an artistic event. Karl Lagerfeld invented this idea of catwalks where beyond the clothing there is also a very original and inspired artistic creation. It's very risky, but it can work as long as the brand is an artist itself. Chanel once wanted to make a museum by Zaha Hadid and the brand asked 20 major contemporary artists to make works inspired by Chanel's best-known bag, as if bag was a source of inspiration. The exhibition was ridiculous, all the art critics said it was grotesque and the programme stopped very quickly.
Inspiration – Hermès. They say that they are craftsmen and that it's very good for an artisan to open their mind, to enrich their inspiration with the collaboration of artists because the work of a craftsman is always doing the same thing. If you work with artists you can do interesting things. Hermès has a programme where young artists attend workshops all over France and make works using leather and other materials. These are not pieces to be sold at Hermès but it helps to feed the spirit of the house. They also make small collaborations that are sold, especially the scarves, which include collaborations with Daniel Buren, Hiroshi Sugimoto etc. This is valid because at this moment the artist uses the square of silk as if it were a canvas.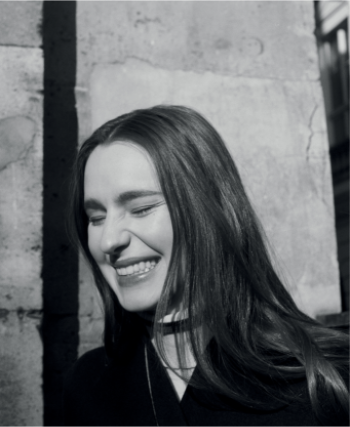 "Products that sell without storytelling is anti-luxury and as soon as there is a story, it's expensive."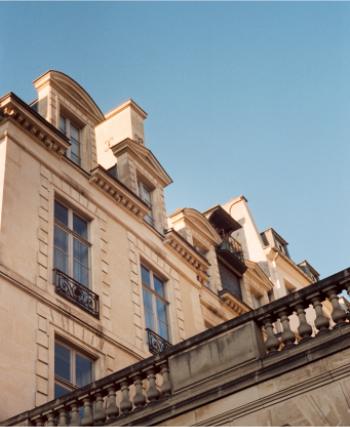 How do you approach each project when working with brands and artists? For example, when you worked with the artist JR?
I knew JR through Hermès. He didn't want to collaborate with a brand because he thought his work would be devalued. It would be bad for his marketing as he would give an image of being a commercial artist. But some time later he made an artistic event in Paris, he stuck faces of women on the island of Sant Louis and he wanted to make a video of that. Thierry suggested that Louis Roederer champagne would be very happy to pay for that, but JR did not want the logo to appear on the film and looking like a collaboration between him and Roederer.
We found a solution: Roederer bought the video rights, as if they had bought a work of art. And in the end, they had the rights to broadcast the film, without exclusivity on Roederer's website. JR accepted because we made a commitment not to do any communication.
Do you have any other examples of the artists you worked with?
Yes, we made a few dishes with a porcelain house, Bernardeaud, who are very well known in France. For their 150th anniversary they wanted to make dishes with artists. What is interesting is that we proposed to many artists like Jeff Koons, Julian Schnabel etc., and they almost all said yes right away – even if they weren't making too much money. They did for two reasons: Porcelain is a material with which these artists are not used to so they liked the idea of working with craftsmen who know how to work this material. Secondly, a plate is a very essential, basic object and for an artist it is interesting to channel inspiration into a daily object.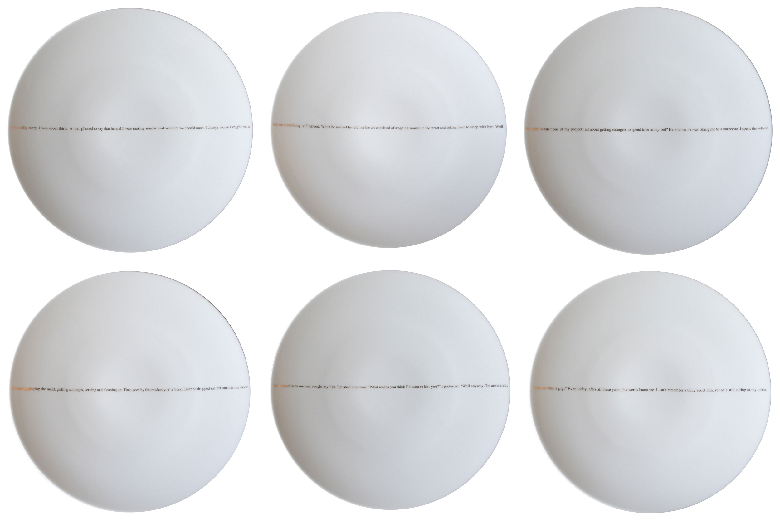 Do you think storytelling is intrinsic to luxury brands?
It applies to all brands. For example, Nike, who are great storytellers. But when one asks the question of what is luxury, one can consider that Nike, among trainers, one can buy Decathlon baskets or luxury trainers from Louis Vuitton, Gucci or Dior. Products that sell without storytelling is anti-luxury and as soon as there is a story, it's expensive. You have to create it, pay for it, and so on. And so – it is reflected in the price of the product and it becomes a luxury product.
"The concept of an artist has evolved in the history of art – he or she questions the world, while a craftsman of luxury makes objects that serve to create a desire for pleasure."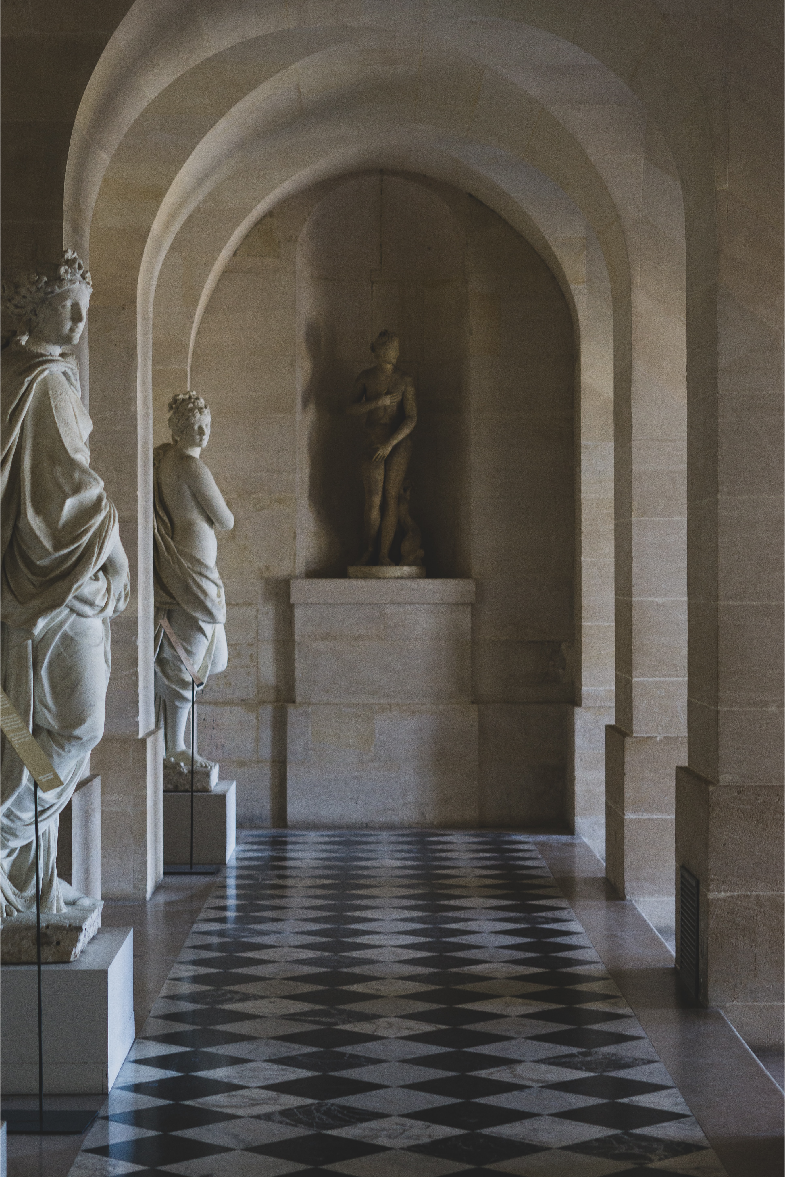 Do you think Andy Warhol's prophecy that "department stores will become museums and museums department stores", is becoming reality?
Yes, that's partly true. For example, in Paris at the Bon Marché there are very often exhibitions that are not bad, like that of Ai Wei Wei. Now the museums make a lot of money with the shops, like the Louvre with a lot of shops, restaurants and all that. There is a story of the Japanese artist Murakami who made a collaboration with Louis Vuitton very commonplace in spirit. He decorated a Louis Vuitton bag and months later he made an exhibition at MOMA in New York, and in his exhibition, he also exhibited his bag, and there was a saleswoman for whoever wanted to buy the bag there.
Here the work was not to decorate a bag, but to sell a bag. So, we can say here that Warhol was right.