Travel
Journeys, Stories and Destinations
Chris Glass
The Functionality of Luxury
Based in Germany, multi-talented American Chris Glass works in numerous roles; as the Director of European Membership for the Soho House global network of private member's clubs, an in-demand interior designer, and the founder of aptm – (a place to meet) – a shoppable apartment and event space located in Berlin. Glass describes aptm by saying, "Imagine a friend, well-travelled and with impeccable taste, gives you the keys to their beautifully appointed place and says 'make yourself at home.'" In all aspects of his work Glass relies on not only his own good taste, but also on a firm understanding of local cultures around the globe, which as he explains to Nick Rice, is the key to curating elegant and luxurious spaces.
As our understanding and experience of "luxury" is evolving, moving away from accruing material goods to valuing experiences rather than objects, the travel industry has benefitted. What are some of the crucial factors for success in an increasingly competitive field?
For folks who now have everything, the unattainable, unreachable and unknown becomes the proverbial Holy Grail. So, creating unique access becomes fundamental in standing out from the crowd. Whether the destination is that point of difference – limited space, seasonality, remote locales – or the destination's content – exclusive facilities and relationships, one of a kind experiences, history and legacy – something has to be unrepeatable elsewhere.
Along with that comes the concept of making the client feel like an individual and fashioning a bespoke offering. Call me by my name when I arrive at your hotel, suggest experiences in your neighbourhood that you know I'd appreciate, show me what it is that I want to know before I even know to ask for it.
And finally, service is a fleeting commodity. So, everything you do and offer, has to come second to stellar service. And stellar does not include attitude. In fact, the notion of service is about graciousness and compassion.
One of your areas of expertise is fostering and maintaining communities – in such acutely divided times, how is the global increase in travel a positive thing for uniting people and cultures?
When we travel we experience moments of vulnerability, where our guard is down, not only can we absorb, we can connect. The magic of travel for me is that allows us to walk in someone else's shoes – to understand life from another perspective, and in doing so understand ourselves better. We return to where we came from changed creatures and with a longing to share. The more we share, our differences begin to pale in comparison to our similarities. In a time where leaders are focused on what makes us different, I think our salvation will be in investing in what makes us alike. Travel allows us to experience the humanity in mankind.
The rapid expansion of the travel industry poses crucial challenges regarding carbon emissions and climate change. How do we reconcile cultural enhancement with environmental detriment?
Just because more is available to us, doesn't mean we need to consume all of it. I think our responsibility is to make smart choices about how and where we travel. We have to consider not only the ecological implications, but also the social and political implications of travel. Places that are overrun by tourists can foster a social dissonance and animosity towards strangers. And the opposite extreme is travelling to places where we've not done the research and have no understanding of local customs and expectations. Choose where you go wisely, tread empathetically, and engage in a dialogue with others about what you've experienced.
Another mantra of mine is that wherever we go, we should be prepared to give as much as we take. If we're at the beach, how do we honour nature as we enjoy it? If we're spending time in a city, how can we discover and support local one-of-a-kind businesses? As we're coming and going, how do we show respect for the folks who call that locale home 365 days a year?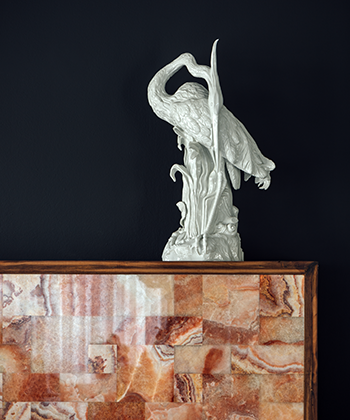 "Just because more is available to us, doesn't mean we need to consume all of it… our responsibility is to make smart choices about how and where we travel."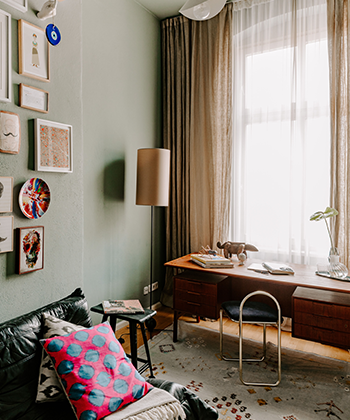 As an interior stylist, how do you set about crafting a luxury space that will deliver memorable experiences for guests/travellers?
On a physical level, luxury for me is largely about functionality – when everything functions as it should, it cuts down on tension and disruption. And on an emotional level, luxury is about experience. I try to create interiors that flow and that tell stories. And wherever possible, stories that are relevant to and comforting for the person they're created for. The choices behind colour, material, artwork, furnishings etc., are all opportunities to not only balance how people will exist in the space, but also to incorporate personal experiences.
What is expected from luxury bespoke travelling experiences?
I think one has to define luxury – both for the purveyor and the client. On both sides, luxury is most resonant when it is authentic.
A decade ago, smartphones and Instagram didn't exist. Travellers searched for deals with travel agents and magazines. Apps have changed everything. How has technology improved the travel experience and what problems have been created?
Technology has made getting to and from a much smoother process – and that includes everything from choosing a destination to booking to tracking lost luggage. It's also democratised travel. And perhaps its greatest advantage is that technology has made the world smaller.
But… everyone with a Wi-Fi connection is a journalist these days, which is beneficial in that you can get an objective perspective on something before booking, but also dangerous in that feedback is always only two dimensional. This is an advertisement for word of mouth and personal recommendations from trusted custodians.
Instagrammable moments are sometimes only as good as the filters that are used to create them. Put down your smart phone and experience it in analogue. The connecting apps that we busy ourselves with don't usually foster connection. So, there's something to be said for leaving the phone behind and having a conversation for a change.
"Luxury is most resonant when it is authentic."
Has the journey to a destination become more important as consumers place ever greater value on experiences?
I discovered a few years ago that the journey is the destination. Not to be too philosophical, but the experience begins with the process of exploring where we want to go and all the opportunities and obstacles en route. And even when we arrive, we're constantly in the process of moving – even if just from the bed to the beach. So, the question emerges, when do we actually arrive?
The concept of luxury and comfort is heavily dependent on the culture of the person who defines it. In your life and travels, do you encounter differences in meaning?
That is one of the humbling parts of travelling around the world. One man's champagne is another man's cola. I think India is a great example of this. Staying in an air-conditioned tower which floats above a slum and being chased by over-eager staff is not my idea of luxury nor comfort. But the proprietor of that property believes they are offering the highest quality of both luxury and comfort and for many guests anything less would be unbecoming. I enjoy the intercultural chess game that inevitably happens when I ask to be called by my first name – instead of Mr. Glass, followed by a curtsy – and carry my own bag, a duffle bag no less, and turn off the air conditioning, so I can open a window and breath non-recycled air.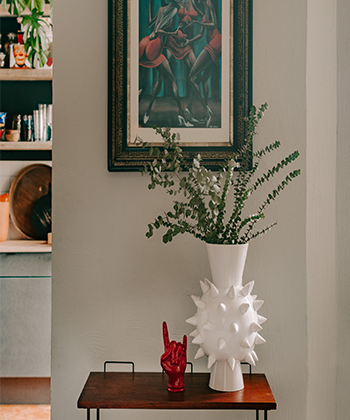 "Luxury for me is largely about functionality – when everything functions as it should, it cuts down on tension and disruption. And on an emotional level, luxury is about experience."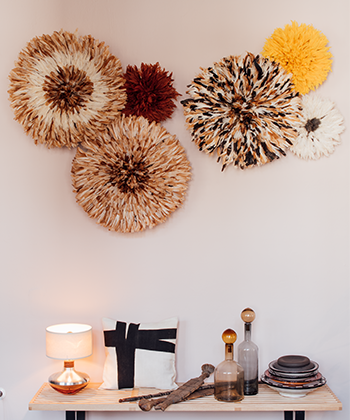 Could you choose one word to describe luxury now?
For me, in this moment, luxury is perhaps best characterised as "freedom". The possibilities to come and go as I choose, to exist in space as I choose, to embrace and refuse as I choose, to define what is pleasurable for me personally.
What is one comfort that you couldn't do without when travelling?
Uber! I don't drive, so Uber has been a welcome game-changer.
What are the looming challenges of the expanding travel and hospitality industry?
I think both industries are challenged by consumers having the power to guide the narrative today in a way that they never have before. And course-correcting a negative narrative is like trying to wrangle wild horses. I also think both budget airlines and alternative lodging products – home sharing, couch surfing, etc. – have disrupted the industry dramatically and the future will be marked by a long road to reconciliation.
Where is luxury heading next?
I think we will continue to see legacy brands stand the test of time and innovation will separate the movers from the losers. I think there will be a reckoning on waste and those that conserve will flourish. And I think we'll see a growth in products and experiences related to spirituality and digital cleansing.