Nick Rice
Living a healthy life has become big business. Nick Rice visits one of the world's best luxury health centres and reports on the global boom in the wellness industry
Get up at 4am – Meditate. 5am – Resistance training followed by Theragun relief, shower, CBD matcha shake.
7am – Juga (combo of Judo and Yoga). 8am – Foam rolling and magnesium bath. 9am – Virtual Float Tank. 10am – Butts & guts followed by Ayurvedic cleanse and keto snack. 12pm – HIIT with PT. 2.30pm – Lunch (Plant-based fish, açaí bowl). 4pm – Swimaerobics and boxercise. 5.30pm – Cryotherapy recovery. 6pm – Meetings. 7pm – Friends & family time. 9pm – Glass of bio-organic wine and gratitude mantras. 10pm – Bed.
OK… so, this is an unrealistic regime. Very few people can dedicate their lives to optimising their health like The Rock or Mark Wahlberg. And Juga isn't a thing. Yet. But… we are collectively more aware of the importance of a healthy lifestyle than ever before.
There's a classic quote from the Dalai Lama, who when asked what surprised him the most about humanity, replied: "Man. Because he sacrifices his health in order to make money. Then he sacrifices money to recuperate his health. And then he is so anxious about the future that he does not enjoy the present; the result being that he does not live in the present or the future; he lives as if he is never going to die, and then dies having never really lived."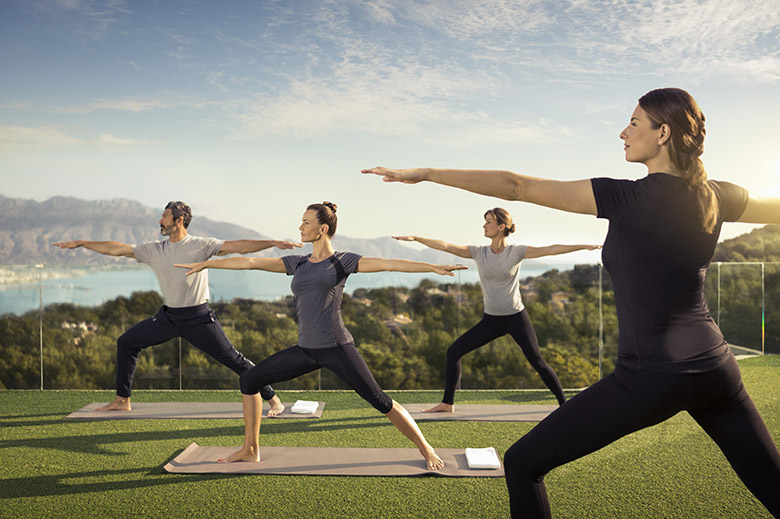 In the 21st century, it looks like we're finally getting the idea and the notion of health as wealth is being embraced all around the world.
People are investing in their own personal health like never before. The global wellness economy is growing at nearly double the rate of the global economy. According to data from the Global Wellness Institute (GWI) – a non-profit organisation and international authority for governments, businesses, academics, thought leaders, journalists and researchers – Wellness is now a gobsmacking $4.2 trillion global industry.
Despite the ongoing recovery from the 2008 financial calamity and worldwide economic volatility, the wellness market is in rude health. And as technology develops at staggering speed, impacting the economy and society, the rate of change will only increase.
Today's prevailing zeitgeist of instant gratification means there is a new craze, treatment, exercise or app in the wellness market every five minutes. Open up Instagram and millions of work-out routines are being broadcast. And while the six best ways to ensure you stay healthy are free and easy to access – sunshine, water, rest, air, exercise and diet – people want the luxury, pleasure and promised results of whatever new product or practice the wellness industry can offer.
"Wellness is a $4.2 trillion global industry"
"Once upon a time, our contact with wellness was occasional: we went to the gym or got a massage. But this is changing fast: a wellness mindset is starting to permeate the global consumer consciousness, affecting people's daily decision-making – whether food purchases, a focus on mental wellness and reducing stress, incorporating movement into daily life, environmental consciousness, or their yearning for connection and happiness," says Katherine Johnston, a senior research fellow at GWI. "Wellness, for more people, is evolving from rarely to daily, from episodic to essential, from a luxury to a dominant lifestyle value. And that profound shift is driving powerful growth."
While wellness in general is accessible to all, the luxury segment within the wider wellness boom is notably flourishing. Whether it's anti-aging products such as JK7® Rejuvenating Serum by Dr. Jurgen Klein, which retails at €1,600 per fluid ounce, or home exercise inventions like the Peloton bike, which is billed as a "private indoor cycling studio in your home" – looking and feeling ever-younger is the new aspirational frontier.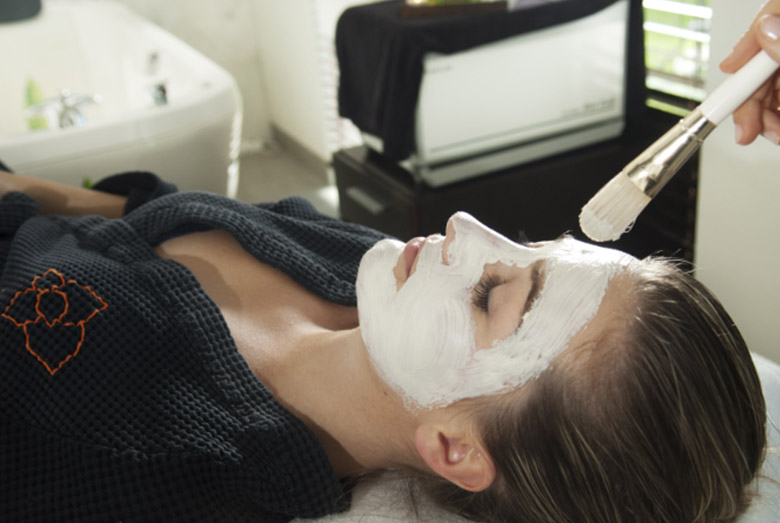 The GWI cites ten categories in the wellness industry, with the top four performers being: Personal Care, Beauty and Anti-Aging: $1,083 billion. Healthy Eating, Nutrition and Weight Loss: $702 billion. Wellness Tourism: $639 billion. Fitness and Mind-Body: $595 billion. China and India are the fastest growing wellness tourism markets and Europe is the fastest growing spender on workplace wellness.
The World Health Organization (WHO) defines wellness an active process of becoming aware of and making choices toward a healthy and fulfilling life – "Health is a state of complete physical, mental and social well-being, and not merely the absence of disease or infirmity."
"Wellness is evolving from rarely to daily, from episodic to essential, from a luxury to a dominant lifestyle value."
People certainly don't need to be sick to seek wellness. Luxury spas are popping up in both cities and remote locations worldwide – some offering very niche services while others a wide range or treatments. Way ahead of the curve is the SHA Wellness Clinic in Spain. This exemplary spa celebrated its 10th anniversary in October 2018 and is world renowned for the sheer scope of treatments it offers and for being at the cutting edge of modern science and innovation in the wellness industry.
SHA is tucked into the mountains in the Sierra Helada National Park, overlooking the bay of Altea, with the beautiful 17th century town of Altea being a nearby attraction. The WHO actually recognised the area for having one of the world's best climates – right away a key factor for optimum health.
The SHA Wellness Clinic was founded by Alfredo Bataller Parietti as a way to share the fruits of his own personal experience. Bataller suffered from debilitating digestive problems for nearly thirty years. During that time, all the medicine and treatments prescribed by a long list of specialists and doctors all proved ineffective. In the wake of a serious diagnosis in 2002, Bataller consulted a doctor educated in natural therapies who knew about the profound health benefits of proper nutrition. After one month of treatment his health had drastically improved – he'd finally found the solution which had been eluding him for decades.
Bataller conducted more research into the benefits of natural therapies and healthy eating and realised his dream by founding the SHA Wellness Clinic in 2008, combining thousands of years of Eastern wisdom with the latest advances in Western medicine. Now SHA is a world leader in the global wellness industry with over 70 international awards and a growing list of satisfied and cured guests – SHA has treated and helped to transform the lives of over 50,000 people from all over the world.
Reflecting on the growing legacy of SHA, Bataller says, "We aspire to create positive change in the world, where society learns to lead a healthy lifestyle and can enjoy greater longevity with a good quality of life that implies inner peace and leads to transmitting the peace outwards."
"Health is a state of complete physical, mental and social well-being."
The clinic has grown from employing 70 to more than 300 professionals from 40 different countries and it sets the benchmark in an industry that calls for continual evolution and innovation.
One of many fields in which SHA is driving progress is that of Regenerative Medicine and Anti-ageing. A specialist unit at the clinic offers guest various treatments in this 21st-century medical discipline, which aims to repair damaged tissues using mechanisms similar to those naturally performed by our bodies during the natural process of cell renovation.
Doctor Óscar Mayorga from the Regenerative Unit says, "Regenerative medicine has captured the attention of the scientific community for the past 50 years. The reason why: it has become the holy grail of health. And we're not talking science fiction here. In fact, treating, alleviating and healing many diseases, as well as improving preventive care and promoting healthy ageing, will all be possible thanks to this discipline. It will be possible to regenerate tissues damaged by ageing or as a result of injury, create new organs for transplant, and cure genetic illnesses."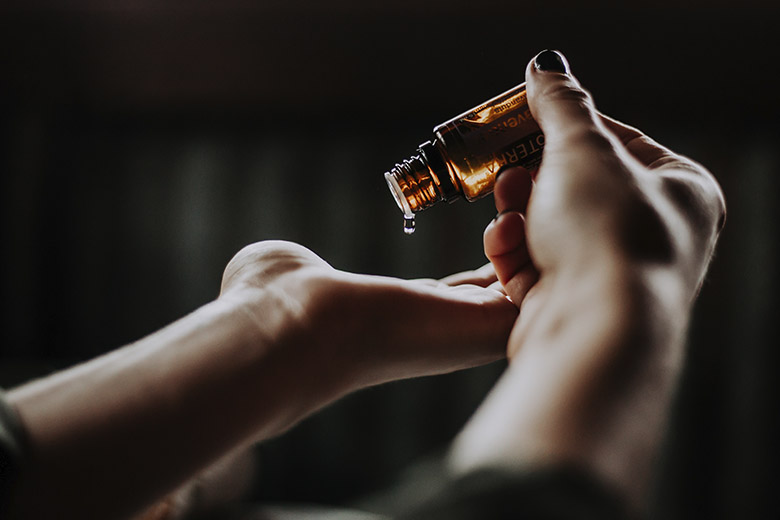 It might have been more common in the past for people to wait until they became ill before they paid proper attention to their health, but in the modern age, optimal wellness has become a status symbol, a sign of affluence, a luxury that goes above and beyond material goods.
Today the concept of wellness encapsulates our total being – mental, emotional, physical and spiritual. It's not just about working up a sweat in the gym – our every thought and word plays a part in our greater health and well-being.
"The concept of wellness encapsulates our total being – mental, emotional, physical and spiritual."
The future of the wellness industry will continue to rapidly expand with new technologies and techniques of self-optimisation keeping the momentum in the market. After all, the end result is happiness, and that will always have an eager audience.
With grand goals such as a world free of preventable disease and overcoming traditional human limitations such as aging – the luxury wellness industry will eventually overlap with the health and technology sectors. Until this occurs, we can all benefit from more wise words spoken by the Dalai Lama –
"Every day, think as you wake up, today I am fortunate to be alive, I have a precious human life, I am not going to waste it."